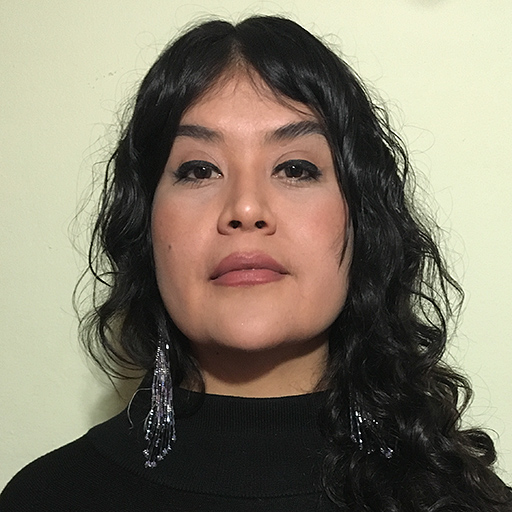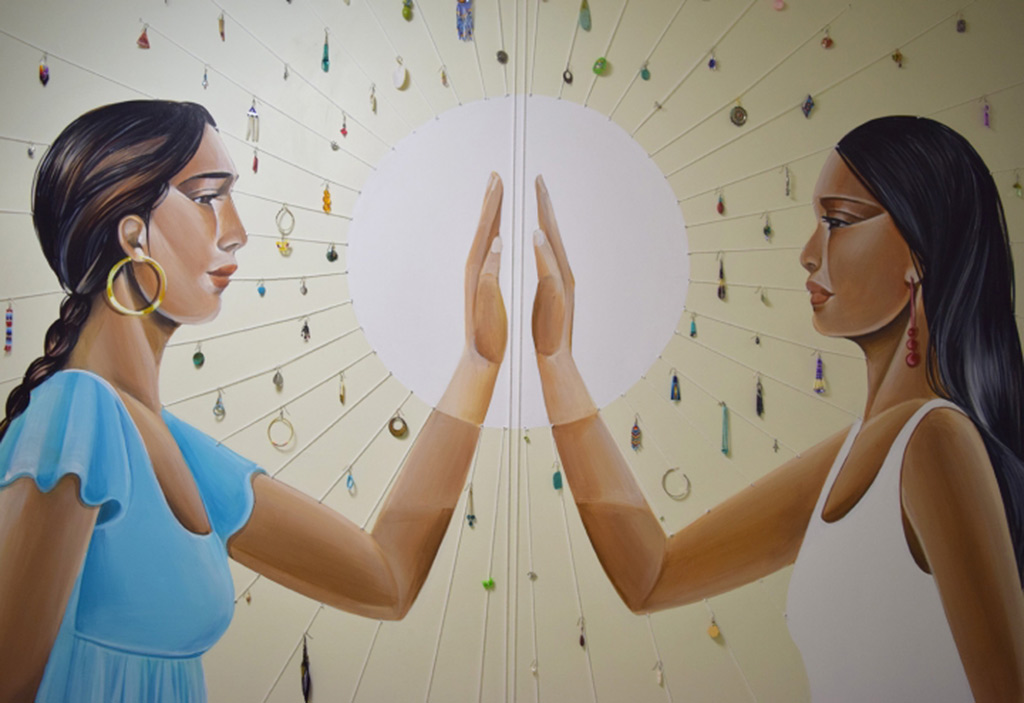 Nanibah "Nani" Chacon (@nanibah) is a Dine (Navajo) and Chicana artist. A painter and muralist with an orientation to community-based arts and education, her work has been recognized for its unique style and site specificity, as well as its attention to sociopolitical issues affecting women and indigenous people. Nani was born in Gallup, New Mexico and grew up in both Navajo Reservation and New Mexico. Following a decade-long career as a graffiti writer, Nani shifted to large-scale public works and murals, a natural progression that extends from her personal philosophy that art should be accessible and a meaningful catalyst for social change.
Nani has created works in the public arts sector for over 20 years, both nationally and internationally, including commissions for the National Endowment for the Arts, California Endowment of the Arts, US Consulate and Embassy in Russia, New Mexico Public Arts Foundation, National Museum of Mexican Art Chicago, Navajo Nation Museum, National Hispanic Cultural Center, and the Museum of Native Contemporary Art. [Website]
Nani Chacon co-presents at Art && Code with collaborator Leah Buechley.